1-0, dir. Saman Hoesseinpuor, Iran (DOCUMENTARY)
A boy is watching a soccer game on TV and gets so excited he forgets he's in the middle of a haircut. Oops!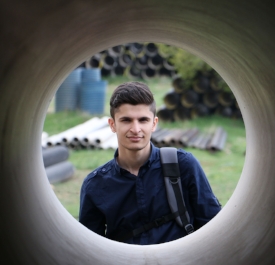 Saman Hosseinpuor was born in Saqez/Kurdestan at 1993. He started acting in theater at just 14 years old, He started filmmaking at 2008. In the meantime, he started writing short stories. He is a director, cinematographer and Writer and he lives in Iran.
click on photo to scroll through gallery